One of the disturbing things we notice as children is that paper money has no inherent value. Why is it that green pieces of paper are accepted in exchange for all manner of goods and services? Because we have all agreed that it should be so.
Mostly, it is because the various sovereign governments whose soil we inhabit have stated that they will accept payment of tax only in these currencies. So we had best have some of it. This demand creates motivation for all of us to work to get at least a minimum amount of it, and many of us would like to have more than a little.
So, we accept this "green lie" as a fact of life. Money makes the world go around, and we're all playing this game under penalty of deprivation, or incarceration at the worst case.
Waking Up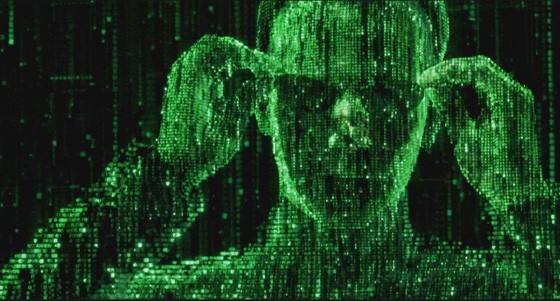 Just like Neo, we are called to "wake up" and recognize the nature of this system. Socialist-capitalist world governments are a reality that we impose on ourselves; if we can look up and see beyond it, a whole new world opens up.
Currency Is Different from "Money"
Currency, the worthless bits of paper and metal we trade for handy things like food, beer, and fuel works pretty well and we can rest reasonably sure in our ability to use it to survive.
But what about your 401(k)? It's an illusion. The financial system is engineered to compel you to shuffle the majority of your wealth into ledger accounts that exist only in your mind. And these "account balances" cause you to make all kinds of decisions — whether to eat out tonight, whether to buy a car or a house, whether to overthrow the government — in particular ways. Your behavior is, in a very real way, controlled by how much "money wealth" you perceive you have.
Glitches In The Matrix
When global financial bubbles jitter as they have done in the last 18 months, home values and 401(k) balances can be badly hurt. These downturns in perceived fortune, in a very real way, cause people to modify their behavior. Maybe you won't eat out, maybe you won't take that trip, maybe you won't start a business. Why do you change your behavior when none of this is real?
Political Implications
Historically, governments are overthrown when unemployment reaches a sustained 15-20%. Current Keynesian fiscal policy adopted by the Fed is aimed at having a variety of control mechanisms to stimulate the economy (lower interest rates; bank lending; TARP mechanisms) when unemployment gets out of control.
But, as we have seen, these market interventions usually lead to unintended consequences. It's been widely stated that the bank and insurance bailouts were "gifts" to firms like Goldman Sachs who disproportionately benefited from "loopholes" in the regulatory climate. You and your children will certainly pay for these mistakes in the form of devalued currency and sustained taxation.
My point here is to emphasize that monetary policy is an instrument of the state which is used to keep the populace in-line. The debates between the left and right over tax policy are pointless when fiat money allows the Federal Reserve to tweak the knobs of reality at will. And as long as you are motivated by money, you are under the control of this system — and the debates of left and right are just distractions to keep the masses busy. Bush? Obama? Who cares. It probably doesn't matter to your bottom line. If it doesn't matter to your personal security, why worry about it?
Finding Inherent Value
Do you ever wish you had a real skill? I don't mean manipulating ideas or paper, but something tangible? Doctors can trade their services for food. Builders could trade their services for future return of garden produce.
What if your 401(k) was simply gone tomorrow? I don't mean badly eroded, but gone. What would your future look like? What would be left for you if the monetary system — and all of our current economic system — went bust? What would you have left?
I'd argue you have more than you might imagine. You have family, friends, some basic skills, and an ability to trade effort for necessities. Because everyone would be in the same boat, this would be easier than you might imagine (though it would certainly be chaos).
Current social network tools allow you to start building an economy in the form of interpersonal relationships; by sorting people by shared interests and shared inherent motivations, these tools allow people who find meaning in the same things to find each other. And meaning is at the heart of interpersonal exchange.
Do Important Things
If you endeavor to do things that matter — things that help others, things that change the world, things that have meaning — you will accrue amazing awards in interpersonal relationships. People respect leaders. People respect those who make sacrifices for others. If you're only in it for yourself and your ability to extract imaginary cash from the system, where will you be when the system fails?
"The System's Gonna Fail"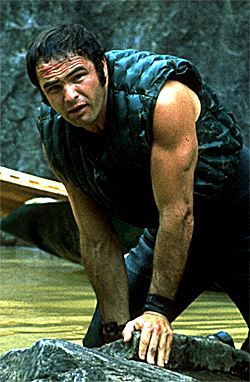 In the 1972 film Deliverance, Lewis Medlock (Burt Reynolds) makes a case that "the system's gonna fail."
Burt Reynolds: "Machines are gonna fail, and the system's gonna fail… then…"
Jon Voight: "And then what."
Reynolds: "Then, survival — who has the ability to survive. That's the game… survival."
Voight: "And you can't wait for it to happen, can ya? You can't wait for it… Well, the system's done all right by me."
Reynolds: "Oh, yeah… You got a nice job, got a nice house, a nice wife, a nice kid."
Voight: "You make that sound rather shitty, Lewis."
He may be slightly exaggerating the situation, but when you read books like Extraordinary Popular Delusions and the Madness of Crowds (Charles Mackay, 1842 – yes, 1842!) you start to realize that the financial system we have now is only different from those in the past in that we don't yet know how this one will fail.
That's right: we just don't know how this ends, but it will most assuredly end.
Cash as a Symptom of Good Work
If you spend your days creating real change, the distribution platform for your ideas and your work is larger and less expensive than ever before. Do something original and the entire world is your audience. Do something great and the world will want to reward you.
You can accrue massive "whuffie" in interpersonal relationships, but you'll also very likely accrue a lot of cash if you do work that is both original and inherently valuable.
And since there's no way of knowing when the system's gonna fail, it's best to simply do good work and build strong relationships. Then you're covered no matter what happens.
You can only master the matrix when you stop playing by its rules. Wake up, Neo.